On X, between October 7 and October 20, 2023, the user DiedSuddenly_ posted more high-performance tweets related to vaccines than any other account.
In this context, high-performance means a tweet matched the keywords for vaccines ("vaccine," "vaccination," "Pfizer," "mRNA," "diedsuddenly") and received 1,000 or more likes. See the original study for more details.
An earlier infodemic analysis found that "DiedSuddenly" was the top hashtag in May 2023. The data give no reason to hope that the practice of "ghouling" is going anywhere soon. With the ever-growing list of people that influential online figures claim have died from the vaccine–deaths that many anti-vaccine activists allege are the responsibility of people who recommended and gave them–the potential threat to public health and medical professionals may become more extreme.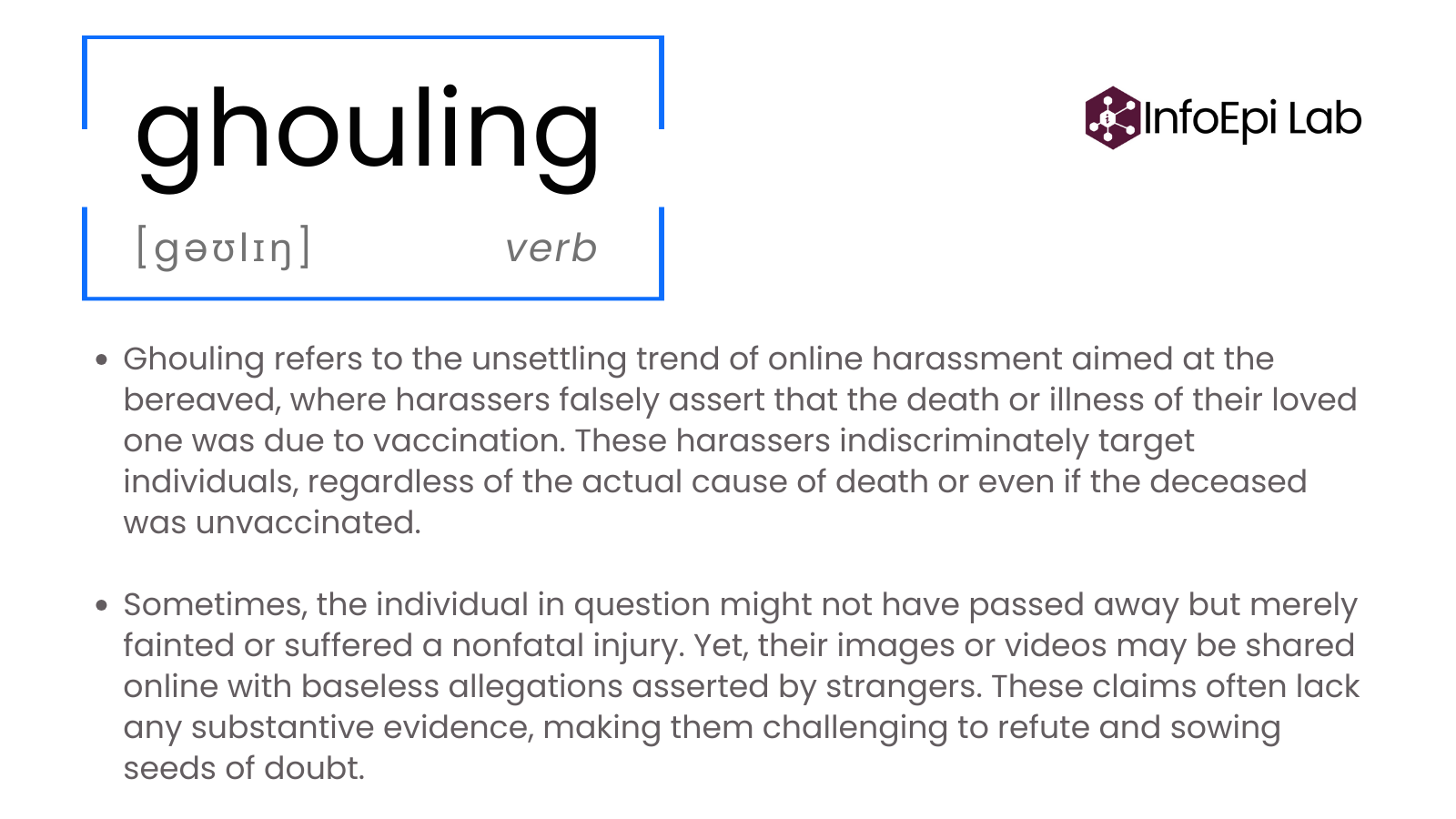 Citation
BibTeX citation:
@article{li2023,
  author = {Li, E. Rosalie},
  publisher = {Information Epidemiology Lab},
  title = {Ghouling, a {Trend} in {Unspeakable} {Cruelty}},
  journal = {InfoEpi Lab},
  date = {2023-10-30},
  url = {https://infoepi.org/posts/2023/10/29-ghouling.html},
  langid = {en}
}

For attribution, please cite this work as: